Be the next Oxford American Jeff Baskin Writing Fellow!
APPLICATIONS OPEN DECEMBER 14 – APRIL 8
---
FELLOWSHIP ELIGIBILITY
Writers of any genre are invited to apply. Although the writer may have published books in other genres, the proposed project must be for a debut book of creative nonfiction. The manuscript may, however, be in any stage of development: draft, agency representation, contracted, or not. For the purposes of this fellowship, creative nonfiction is defined as literary journalism, memoir, reportage, criticism, or the lyric essay.

The Oxford American Literary Project is an equal opportunity nonprofit organization committed to empowering voices underserved by the publishing arena; women, writers of color, LGBTQ writers, those living in "fly-over" America, and those with disabilities are encouraged to apply. To be eligible, writers must not be in an academic program and must be willing and able to relocate to the Little Rock/North Little Rock area during the fellowship's season. The editorial fellow must also have an interest in the making of magazines and be willing to contribute at the Oxford American offices for approximately 20 hours a week as a member of the editorial staff. The Oxford American does not require that the writer or the proposed project have a particular tie to the South; however, applications of equal literary value that align with the Oxford American's mission will be given preference. Please visit our F.A.Q. for further information on eligibility.
---
GUIDELINES
Complete applications will include copies of the following: a 750–1000-word project description that includes a statement of interest in the fellowship; a creative nonfiction writing sample of no more than 12,000 words excerpted from the proposed project; and a curriculum vitae. The project description should include details of the manuscript's scope and stage, and should detail how this fellowship will benefit the project/writer; the vitae should prioritize the writer's previous publications and awards, as well as any previous editorial experience. Final judges will be given redacted applications to review applicants blindly and will have access to curriculum vitae; however, the judges retain the right to consider vitae at their own discretion. Judges also reserve the right to not select a fellow in any given year, depending on work sample quality.

Submissions for the Oxford American Jeff Baskin Writers Fellowship will be accepted via Submittable. Only online submissions will be considered. Documents should be attached as three separate .PDFs.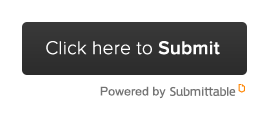 ---
ABOUT THE JUDGES
In addition to his most recent work, A Few Seconds of Radiant Filmstrip, Kevin Brockmeier is the author of the novels The Illumination, The Brief History of the Dead, and The Truth About Celia; the story collections Things That Fall from the Sky and The View from the Seventh Layer; and the children's novels City of Names and Grooves: A Kind of Mystery. He has published his stories in such venues as the New Yorker, the Georgia Review, McSweeney's, Zoetrope, Tin House, the Oxford American, the Best American Short Stories, the Year's Best Fantasy and Horror, and New Stories from the South. He has received the Borders Original Voices Award, three O. Henry Awards (one, a first prize), the PEN USA Award, a Guggenheim Fellowship, and an NEA Grant. In 2007, he was named one of Granta magazine's Best Young American Novelists. He teaches frequently at the Iowa Writers' Workshop, and he lives in Little Rock, Arkansas, where he was raised.
Michelle García is an essayist and current Soros Equality Fellow. She is working on a nonfiction book about borders and their powerful influence on U.S. identity, politics, and culture of violence. She is the former Texas correspondent for theColumbia Journalism Reviewand a former columnist for theTexas Observer. Her work has appeared in theOxford American, Guernica, the New York Times, Columbia Journalism Review, the Atlantic's Quartz, Insight Crime, NACLA, Christian Science Monitor, Salon, The Nation, and Al Jazeera America,among others. She has been featured in Nieman Storyboard, Longreads and Vela. In 2014, she was awarded a grant from the Nation Investigative Fund to report on the dangers faced by journalists in Mexico. Her public radio documentaries include investigations into the spread of HIV/AIDS on the U.S.-Mexico border, women and violence in El Salvador, and labor abuses in the post-Katrina Gulf Coast.
Jamie Quatro's debut novel, Fire Sermon, published in 2018 with Grove Press. The novel is an Indie Next pick, a Barnes & Noble Discover Great New Writers pick, a New York Times Editors' Choice, and was recently named a Book of the Year in the Economist. Quatro's debut collection, I Want To Show You More, was a New York Times Notable Book, an NPR Best Book of 2013, and was chosen as a favorite book of 2013 by James Wood in the New Yorker. A contributing editor at the Oxford American, Quatro's work has appeared in Tin House, Ploughshares, VQR, Kenyon Review, McSweeney's, and elsewhere.
---
Over the past 27 years, the Oxford American, a quarterly magazine dedicated to documenting the complexity and vitality of the American South, has helped launch and sustain the careers of many significant writers of literary journalism, memoir, reportage, criticism, and the lyric essay. Since 1992, the magazine has published original nonfiction work by such powerhouses as Z.Z. Packer, John Jeremiah Sullivan, Alex Mar, Leslie Jamison, Kiese Laymon, John T. Edge, Jesmyn Ward, Barry Hannah, Wendell Berry, Michelle García, Roy Blount Jr., Stephanie Elizondo Griest, John Updike, and many others, while also routinely publishing emerging writers. The Oxford American, along with its contributors, has received numerous awards, including the 2016 National Magazine Award in General Excellence.

Jeff Baskin, a librarian by trade, was a lifelong and generous literary citizen. His imaginative approach to his work and his programming innovations brought reading and writing to countless in the North Little Rock community. In 2010, he initiated the Laman Library Writers Fellowship, an annual award that honored Arkansas writers. Past fellows included Grif Stockley, Kevin Brockmeier, Mara Leveritt, Davis McCombs, and Hope Coulter. In partnership with ACANSA Arts Festival, the Oxford American is proud to reinvigorate and expand this legacy to serve writers of creative nonfiction nationally.
---
Micah Fields selected as
2018 Oxford American
Jeff Baskin Writers Fellow
---
I
n 2017, the Oxford American Literary Project launched the Oxford American Jeff Baskin Writers Fellowship. Designed to support the writing of a debut book of creative nonfiction, the fellowship offers the winner a $10,000 living stipend, housing, and an editorial apprenticeship with the Oxford American toward a nine-month residency.
The fellowship is funded with support from Argenta Wealth Management, ACANSA, Argenta Arts Foundation, Tenenbaum Recycling Group, Argenta Flats Apartments, and Salter Properties.
We are proud to share that Micah Fields, a 2018 graduate of the MFA in nonfiction writing program at the University of Iowa, is the recipient of this year's fellowship. Fields will spend his fellowship working on a manuscript titled We Hold Our Breath. In his proposal, Fields wrote: "My proposed manuscript . . . is a book of narrative nonfiction about the singular city of Houston, the Texas Gulf Coast, and the wild relationship between thatregion's history of art, industry, and natural disaster. We Hold Our Breath deals with the space and time between two nearly identical storms—Hurricane Carla (1961) and Hurricane Harvey (2017)—using the story of their impact to inform the contemporary understanding of a region and its cultural significance."
Award-winning writers and OA contributors Alex Mar, Zandria F. Robinson, and Timothy B. Tyson selected Fields after a blind judging process. Robinson praised Fields's work sample in the following citation: "Micah Fields's manuscript We Hold Our Breath quite breathlessly blends the rural and urban, past and present, and industrial and postmodern Souths in an artful Texas tale of humans and other animals working with and against land and nature on that state's coast and in its most populous city."
Fields's fellowship in Central Arkansas will run from August 2018 until May 2019. The inaugural Baskin Fellow, Molly McCully Brown, concluded her fellowship in May 2018. Her essay "The Cost of Certainty" was published in the OA's 100th issue. She is the recipient of the 2018-2019 Amy Lowell Poetry Traveling Scholarship.
---
Have further questions? Visit our F.A.Q. or write to us at
This email address is being protected from spambots. You need JavaScript enabled to view it.

.
---
The Oxford American Jeff Baskin Fellowship is administered by Arkansas Community Foundation, a public nonprofit organization that promotes smart giving to improve communities. The Community Foundation provides tools to help Arkansans protect, grow, and direct their charitable dollars as they learn more about community needs. To learn how your organization can establish an endowment at the Community Foundation, email This email address is being protected from spambots. You need JavaScript enabled to view it..
Many thanks to our generous sponsors of this program:
---